As a homeowner here in San Jose, CA, maintenance and repair costs quickly add up. If you are inclined to tackle even a little DIY, you can save yourself a lot of money. Kitchen plumbing can seem a bit daunting if you've never tried it before, but a few jobs are quickly done if you follow the steps.
Connecting the ice maker and the water dispenser in a fridge is one of those jobs. So we've put together an extensive (and easy) guide for you.
Why not Bring in the Professionals?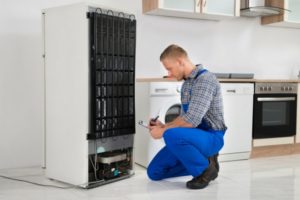 While there is no question that you can handle these jobs simply by following the steps, there is a good case for bringing in professional help.
For starters, maybe you don't have the time to dedicate to home maintenance. There is also the question of peace of mind because if you hire professionals to install your kitchen plumbing, there is much less chance of dealing with water leaks.
How to Connect the Water Dispenser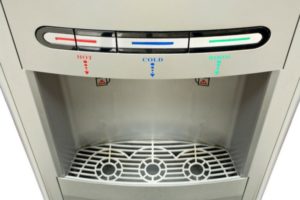 Unplug the fridge to start. Next, you'll need to connect your fridge to the cold water supply line. Ideally, you'll be able to do this under your kitchen sink.
If this isn't feasible, you may need to drill a hole in the floor near the fridge and run the tubing to the refrigerator that way. Next, locate the cold water supply line (it is most likely on the right as you face the pipes). Finally, determine where on the tube you'll place the valve.
Turn the water supply off in the pipe. Next, take the saddle valve that you would have received with your installation kit. Screw the valve in and fasten it to the line. With your installation kit, you should have also received compression nuts and ferrules (sleeves).
Slide these onto the tubing and connect one end to your cold water supply valve. Next, turn the water back on and let that water drain into a pail for a couple of minutes to ensure you've got clean water. Then, connect the other end to the valve on the fridge. After this, your water dispenser should be active and ready to go (once the refrigerator is plugged in).
How to Connect the Ice Maker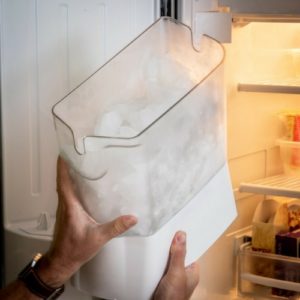 Ice makers are convenient because you never run out of ice and don't have to wrestle with ice trays.
Some fridges may require you to install another water line. Follow the same process as with the water dispenser.
Plug the fridge back in once the water line is connected to the proper valve for your ice machine. Then, turn the ice maker on and let ice get made.
Discard the first few batches until you're sure that you've got clean water. Want to learn other ways how DIY with your kitchen plumbing can save you money? Call us.